You are warmly invited to worship with us each week in a style and format that meets your needs. Here's a little bit about who we are and what you can expect when you visit with us.
Join in the celebration of the 500th anniversary of the beginning of the Lutheran Reformation! Click on the image above for more information about the event that would change the Christian Church forever. Here you'll find timelines, maps, videos, and history to remind us that "it's still all about Jesus!"
Men of Faith - New Men's Group!
A new Men's group is starting Tuesday, May 23rd! This group will be a study and serving group that will meet for one hour on Tuesdays from 6:30pm to 7:30pm in the Adult classroom off of the sanctuary. For our study, we will be reading through Martin Luther's Large Catechism. There is a study book that you will need for this group, it is called "Luther's Large Catechism with Study Questions" and can be found for $11.99 on Amazon. NOTE: if you cannot afford the book, please come to the class anyway, I will get you a book for free! Plan now to attend; it's a good opportunity to study the Word, to serve, and to meet other Christian men of faith! As iron sharpens iron, so one man sharpens another. PROVERBS 27:17
K.I.C.K.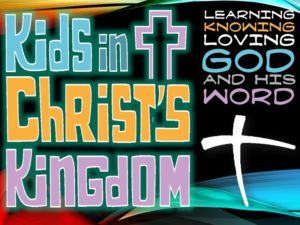 K.I.C.K. (Kids In Christ's Kingdom) is back each Thursday in July from 6pm – 7pm in the LIGHT Lounge. Get excited for Scripture skits, yummy snacks, games, and F-U-N!
Wired Wednesdays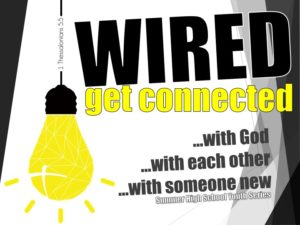 Get connected with God…with each other…with someone new! If you are a teen in 9th – 12 grades, this event is for you! Join us in the LIGHT Lounge from 6pm – 8pm each Wednesday in July.
June 20, 2017

In the book of Romans, St. Paul spends 2½ chapters teaching about the wrath of God; he teaches us that THE UNRIGHTEOUS WILL DIE. What that means is that we…