You are warmly invited to worship with us each week in a style and format that meets your needs. Here's a little bit about who we are and what you can expect when you visit with us.
Join in the celebration of the 500th anniversary of the beginning of the Lutheran Reformation! Click on the image above for more information about the event that would change the Christian Church forever. Here you'll find timelines, maps, videos, and history to remind us that "it's still all about Jesus!"
Youth With Servant Hearts!
Four of Trinity's teens and three adult leaders are flying to Lutherhaven's Champ Camp TODAY!
Piper Owen, Kayla Slater, Tonya Waite, Noah Whited, Bernice Whited, and Zack & Laura Nelson are looking forward to NINE blessed days on Lake Coeur d'Alene. Please pray for safe travel, JOY-filled attitudes and that we SHINE the LIGHT of Christ as we encounter others in the airport and on the roads!
Need a reminder on what this awesome Champ Camp thing all about? Champ Camp is a chance for children and youth with special needs to come and experience all that camp has to offer. The Champ Campers that Piper, Kayla, Tonya and Noah will work alongside have a wide variety of special needs and will be looked after by caring servant friends like Trinity's Teens during their time at camp. Please also pray the Campers will be totally wrapped in Christian love and caring concern throughout this next week.
K.I.C.K.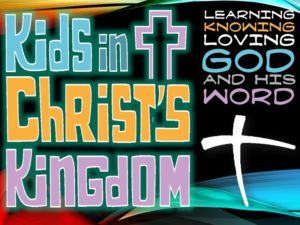 K.I.C.K. (Kids In Christ's Kingdom) is back each Thursday in July from 6pm – 7pm in the LIGHT Lounge. Get excited for Scripture skits, yummy snacks, games, and F-U-N!
Wired Wednesdays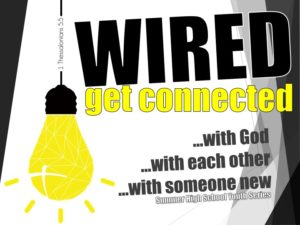 July 16, 2017

Paul teaches us in Romans chapter 6 that baptism is so much more than a simple ritual or something we do as an outward reflection of an internal faith. This…