You are warmly invited to worship with us each week in a style and format that meets your needs. Here's a little bit about who we are and what you can expect when you visit with us.
Join in the celebration of the 500th anniversary of the beginning of the Lutheran Reformation! Click on the image above for more information about the event that would change the Christian Church forever. Here you'll find timelines, maps, videos, and history to remind us that "it's still all about Jesus!"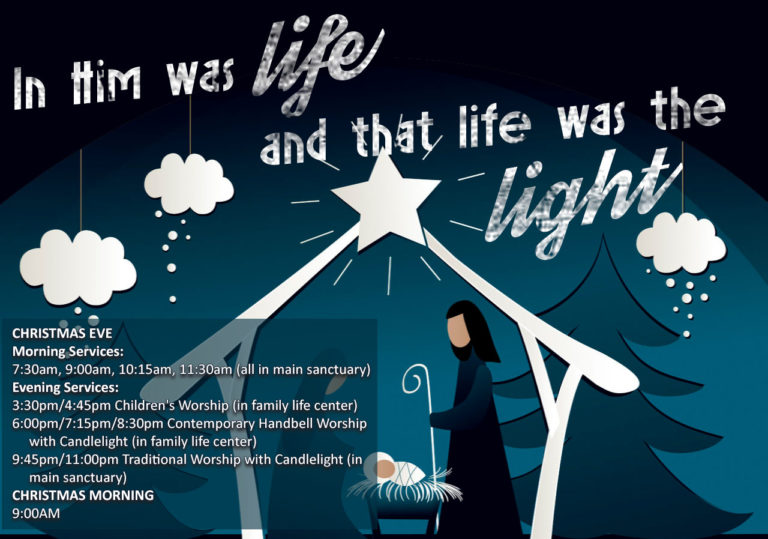 We feel blessed to worship the newborn King this Advent season and Christmas with you! Our Christmas Eve and Morning schedules are listed above. Please note that all morning services are in the main sanctuary. All evening services EXCEPT 9:45pm and 11:00pm will be held in the Family Life Center (gym). Candlelight services will be celebrated at all services EXCEPT the children's services at 3:30pm and 4:45pm. A secure, loving nursery will be available for ALL services. Plan to come early or stick around after your worship service for music and refreshments as we rejoice in the birth of the Savior together!
Advent worship will be weekly on Tuesday evenings December 5, 12, and 19 at 7:00pm in the main sanctuary. Join us at 5:30pm as Trinity's Lutheran Women's Missionary League hosts light suppers in the Little Lambs room. At 5:45pm in the main sanctuary, come sing your favorite Advent/Christmas hymns at the Hymn Sing. What a great way to keep our minds and hearts focused on the true meaning of the season!